Today I am going to share with you my bronzer collection. Before I was into blush, bronzer was my thing! I could not leave the house without bronzer. I love how it gives your face some colour and dimension, especially after putting foundation all over your face - your face can tend to look a little "blah". Also I love how bronzers can make you look darker if your foundation is just too light for your face.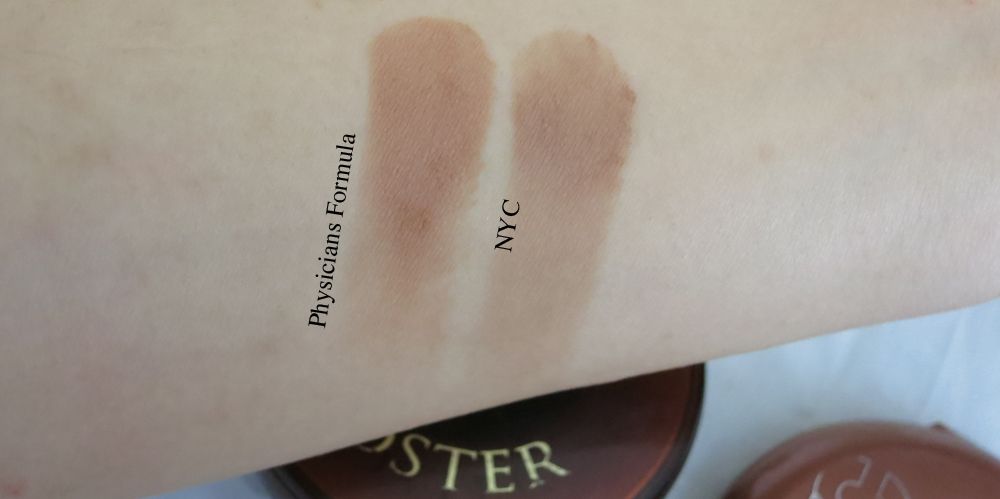 Let's start with the cheaper bronzers I own. Now both of these were very hyped back in the days and they are the
Physicians Formula Bronzer Booster
and the
NYC Smooth Skin Bronzing Face Powder
. To be honest, I bought the Physicians Formula one because of Judy from
itsjudytime
. This was one of her all time favourite bronzer, and until this very day - it still is! I have loved this for a really long time but I stopped using it until recently. This is the only bronzer I own that has shimmer in it which isn't too chunky - it gives a nice bronzy glow to the face.
Next I have the
NYC Smooth Skin Bronzing Face Powder
. Literally everyone talked about this bronzer, how it is the best drugstore matte bronzer, and it really is. You can tell that mine is well loved! I'm trying to use it all up but it just takes way to long to finish! This is my second one, and I bought many back ups when Australia stocked these at Cosmetics Fragrance Direct for only $2 - so I went a little cray cray.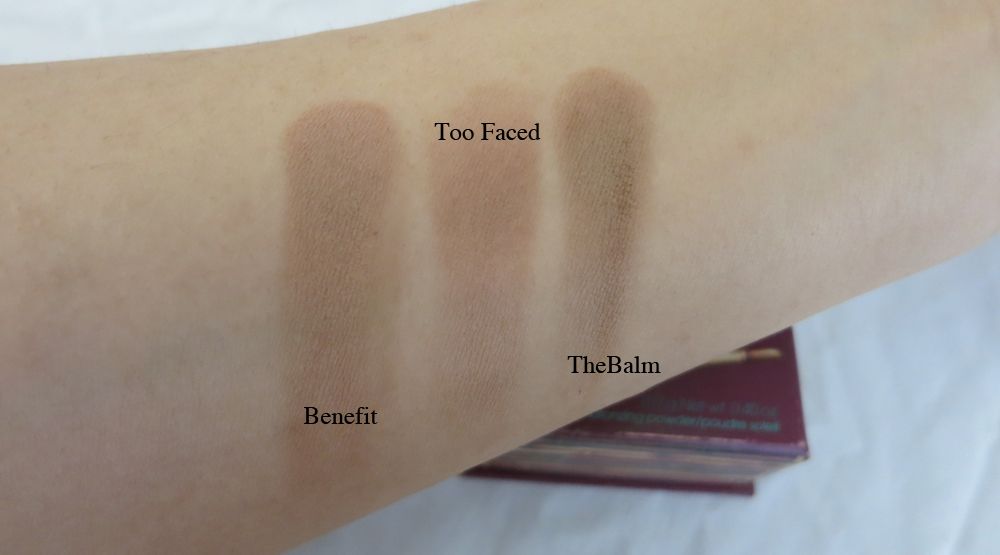 The next three I own are the more expensive bronzers. First off, the infamous
Benefit Hoola Bronzer
. This is my current go-to bronzer and I just love it. The texture is very smooth and blends out so well onto the skin. I use this mainly to contour my cheek bones and if I'm feeling a bit fancy, then I would contour my nose as well. Next is the
Too Faced Chocolate Soleil Bronzer
, and this is the more recent bronzer I purchased. This bronzer smells AMAZING - when I was taking photos for this post, all I can smell is chocolate
(yum)
! Lastly, I have
TheBalm Bahama Mama bronzer
- this one is very pigmented and if applied too heavily, if can look very muddy which to be honest, I have gone a bit overboard with and it's not cute! Definitely use a light hand with this bronzer. I don't gravitate towards this bronzer often because personally it's too hard to maintain for me.
Please let me know which one is your favourite bronzer in the comments down below! I have heard that the Bobbi Brown one is amazing and am looking into purchasing that one next! Once again, thank you for reading and I love you guys!

Bloglovin | Facebook | Twitter