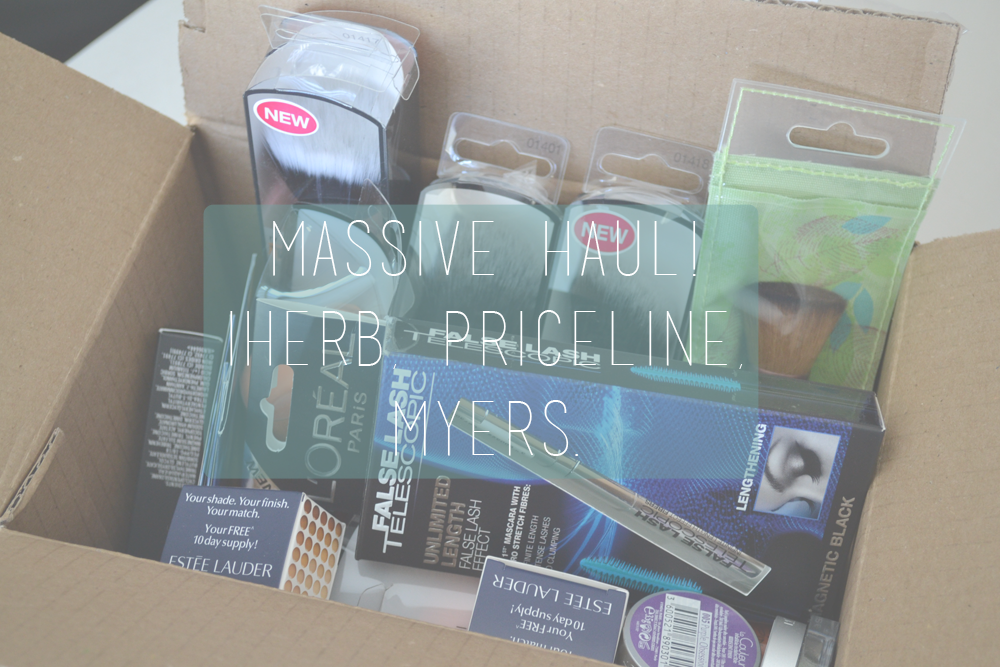 I know it's only Thursday but I have collected a few products that I wanted to share with you guys. I literally have a whole box full of some new goodies that I can't wait to try and use! First off, I received my iHerb parcel on Tuesday since Monday was a public holiday and they didn't deliver so I got it the following day.
The main reason why I made my iHerb order was because I wanted to get some more of the Real Techniques Miracle Complexion Sponge and their new retractable brushes! Plus they were having further 10% off on your whole order so I placed my order straight away! I picked up a
Real Techniques Powder brush
because I needed a new powder brush, plus I heard a lot of people loving this brush. I also got the new
Retractable Bronzer & Kabuki brush
from Real Techniques. Of course I got 2
Miracle Complexion sponge
- these only cost $6 each and works amazing! The last two brushes I picked up is the
ELF Eyeshadow "C" Brush
and the
Ecotools Custom Coverage Buffing
brush.
Everyone in Australia would of known that Priceline was having a 40% off cosmetics sale for 2 days only. I didn't go that crazy like I usually would since I only picked up 5 items. I know in the photo there's only 4 products but that's because I forgot to take a photo of it. It was the new
Maybelline Color Show Crayon Khôl
in Chocolate Chip - a brown eyeliner. I thought this new line was quite interesting and I really like their colour selection from bright pink to a gorgeous teal.
I have been on a L'Oreal kick lately as I obviously picked up 4 products from L'Oreal in this sale. This is my first time ever trying a L'Oreal mascara and I went with the
False Lash Telescopic
- I should of got the waterproof version but I didn't... Oh well. I also got 2 Infallible eyeshadows in Permanent Kaki & Purple Obsession. I normally don't wear coloured eyeshadows but I thought I would pick these up because the colour pay off is amazing, and I hope I would get good use out of these eyeshadows. Lastly I picked up the
Colour Riche Moisture Matte
lipstick in Spring Rosette. The packaging of this lipstick range is gorgeous! I love it!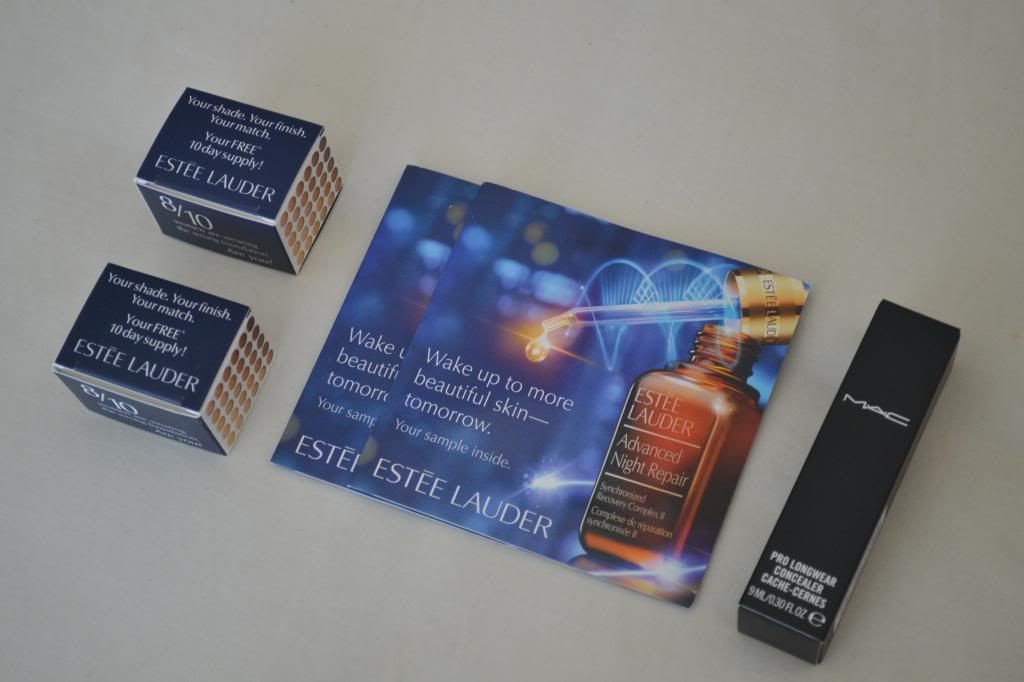 Lastly I went to Myers to pick up another
MAC Pro Longwear Concealer
but this time in the shade NC35. I love this concealer and it's worth $32! I also met Cathy from
itscathyd
on Youtube. She works at my local Myers at Estee Lauder. She gave me some samples on the Double Wear foundation and also the Advanced Night Repair serum. We spoke for a good 10 minutes! Definitely check out her channel and tell her I sent you there :)
I have always recommended those who live in Australia to purchase your Real Techniques brushes on
iHerb
because it's a lot cheaper and you can save up to $10 on your first purchase! Use the code BCQ990 when checking out to save! Let me know if you want reviews or just my thoughts on certain products in the comments down below! Thank you for reading, love you guys xx

Bloglovin | Facebook | Twitter