AHHH I'M SO EXCITED!!! If you saw my Twitter, you saw that I was super excited with what's in my Mecca bag today! Mecca Cosmetica just launched the Too Faced Chocolate Bar palette today in stores. They have a lot of new palettes that just came out, like the Smashbox Full Exposure Palette and the NARSissist Eye Palette.
I had this palette on hold last week and one of the Mecca girls showed me the tester version, and I smelt it - it smells like chocolate! This eyeshadow palette is made out of 100% cocoa powder. This palette comes with 16 shades - 5 mattes and the rest are shimmers. The 5 matte shades are White Chocolate, Salted Caramel, Semi-Sweet, Milk Chocolate and Triple Fudge.
I find that some matte shades were very hard to swatch, especially White Chocolate, Milk Chocolate and Triple Fudge. Also Strawberry Bon Bon and Candied Violet lacked pigmentation, but I think Candied Violet would be apply amazingly if it is applied wet. The last shade that I find very chalky was Cherry Cordial. Other than that, all of the other shades are so buttery and soft! I love it and cannot wait to use this palette. Don't get me wrong - I'm just saying how I feel about these shades so far because I am swatching them. They may transfer differently once applied to the eyes. I'll keep you guys posted on
Twitter
, if you haven't already followed me.
This eyeshadow palette retails for $68.95 AUD and is available at anywhere that stocks Too Face, which I believe are
Mecca Cosmetica
and
Kit
.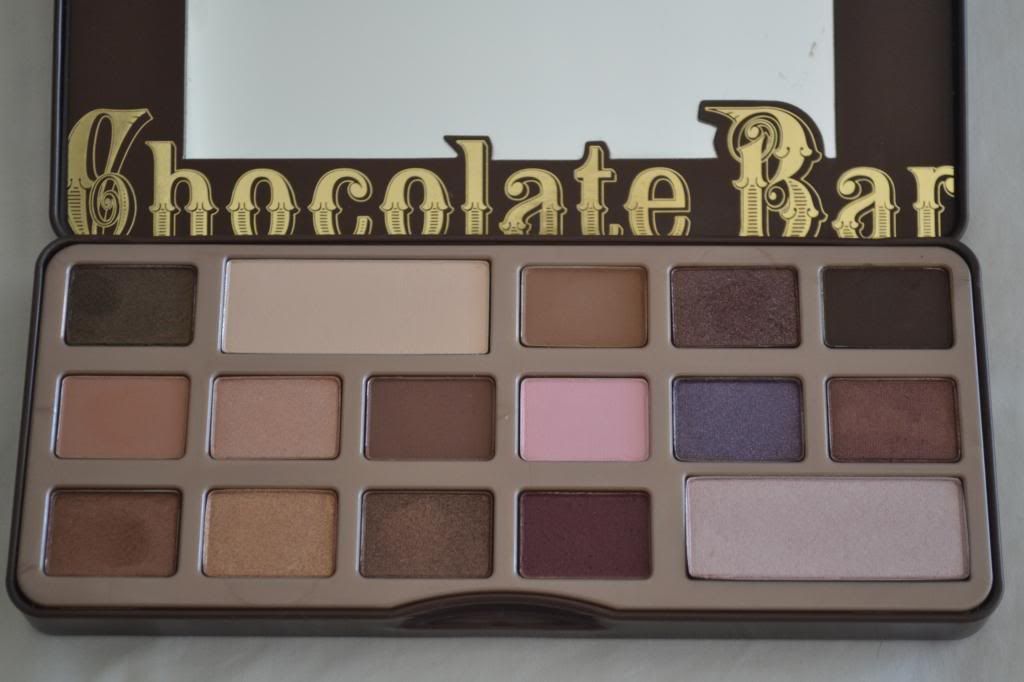 Left to right: Gilded Ganache, White Chocolate, Salted Caramel, Marzipan, Semi-Sweet, Hazelnut, Crème Brûlée & Haute Chocolate.
Left to right: Milk Chocolate, Black Forest Truffle, Triple Fudge, Strawberry Bon Bon, Candied Violet, Amaretto, Cherry Cordial & Champagne Truffle.

Bloglovin | Facebook | Twitter