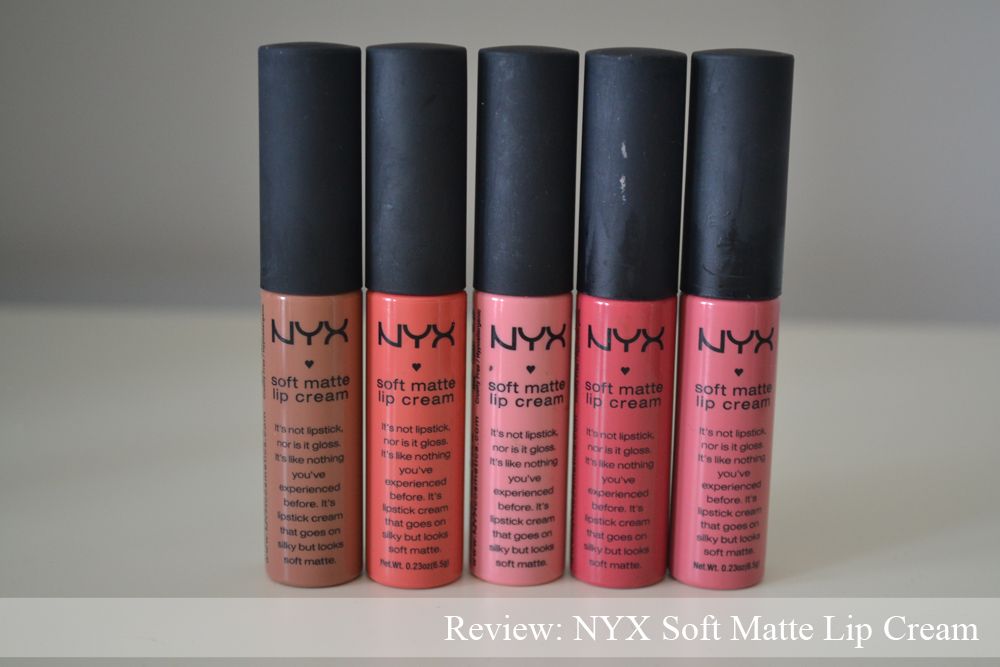 The NYX Soft Matte Lip Creams are the first matte lip product that I have tried, and I fell in love. This is my little collection that I would like to share with you guys and share my thoughts on these lip creams.
My thoughts:
"It's not lipstick nor is it gloss. It's like nothing you've experienced before. It's lipstick cream that goes on silky but looks soft matte"
I have collected 5 shades and I am not intending on getting anymore as I feel I have a variety of shades already, from nudes to pinks. However, I did realize that they came out with a few new shades! The shades I have is London
(brown nude)
, Antwerp
(peachy coral)
, Istanbul
(baby pink)
, San Paulo
(deeper pink)
and Milan
(blue-toned pink)
. They come with a doe-foot applicator which makes it easy to apply these onto the lips. I love how they named these products with the capital cities around the world! I reckon it's so cute. They have a sweet scent — like vanilla which doesn't bother me at all. I prefer the smell of these over the NYX Xtreme Lip Creams.
I really like the formula of these. It applies smoothly onto my lips and after they dry, it leaves a soft matte finish
(just like the name of it)
. They do not transfer over whatsoever once it dries on your lip which is why I love it! I can kiss my boyfriend and it doesn't leave a mark on his cheeks. It can feel drying after awhile but I always apply lip balm on top of it or you can just simply reapply the product.
San Paulo is definitely the most pigmented out of the bunch. With just once swipe, you can see how pigmented it is (swatch below). Antwerp is definitely my favourite. I always gravitate to this shade whenever I have these lip creams on. It's just a pretty colour. I think everyone should have this in their collection!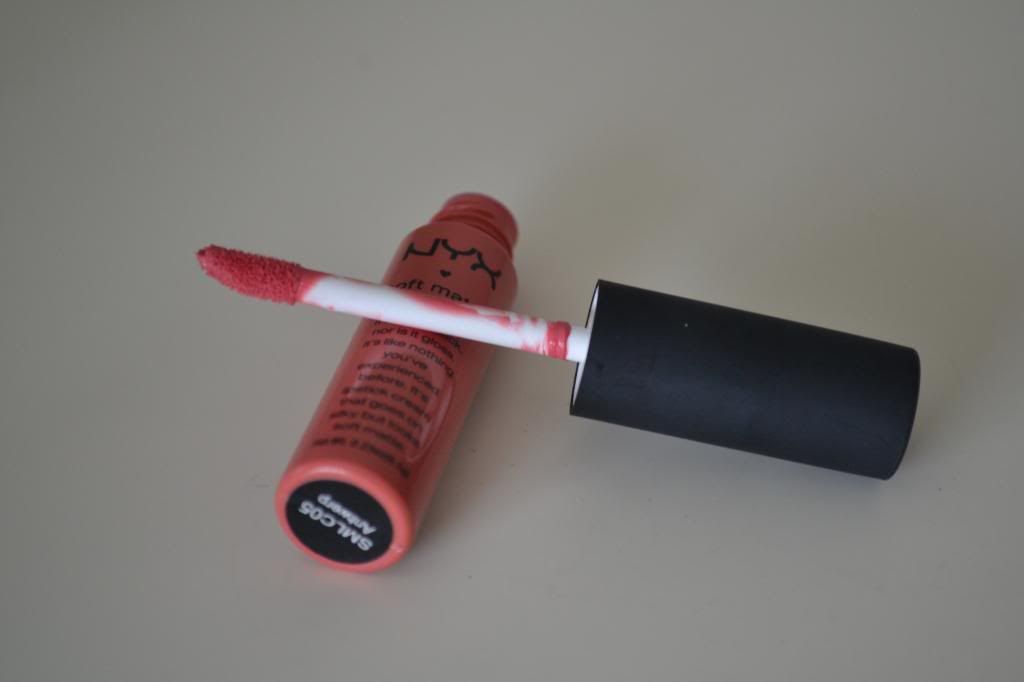 From left to right: London, Antwerp, Instanbul, San Paulo and Milan.
Available at:
Selected Targets in Australia that stocks NYX,
Cherry Culture
or
Beauty Joint
.
Price:
$12.95 AUD at Target or $6 USD

Bloglovin | Facebook | Twitter