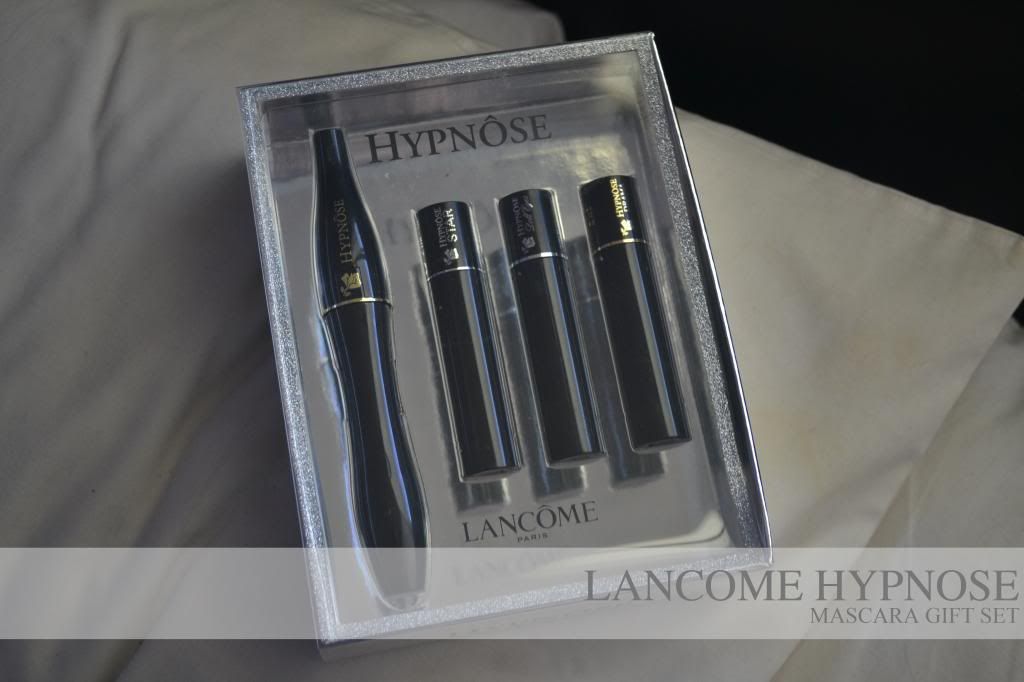 Hello gorgeous! Christmas is less than a week away and I am super excited! A few weeks ago, I purchased this Lancôme Hypnôse Mascara & Basic Gift Set at Myers. I don't have many high end mascaras, the only one I have is the YSL Volume Effet Faux Cils mascara. I was debating whether or not to get the YSL Baby Doll mascara gift set or this one, but thought I can try 4 different mascaras versus just one. But I still want to try the YSL Baby Doll.
This gift set retails for $52 at Myers. It comes with a full size Hypnôse mascara and then three sample sizes (2mL) mascara: Hypnôse Star, Hypnôse Doll Eyes and Hypnôse Drama.
I have been testing these mascaras ever since I got them and so far, I have two favourites, the Hypnôse Star and Hypnôse Drama. I do however, like the Hypnôse Star more than the Hypnôse Drama. I feel like the Hypnôse Star is what I look for in a mascara. It gives me volume, length and doesn't clump whereas the Hypnôse Drama clumps a bit which is why it's my second favourite. All of these mascaras have the typical Lancôme smell of roses which I really like. Some of the mascaras have a stronger smell of roses than others.
If you are interested in trying Lancôme mascaras, definitely give this gift set a go. The full size Hypnôse mascara costs $52 alone - the same amount as the set, but you can also try 3 other different mascaras! Thank you for reading and I hope you have a wonderful holiday!

Bloglovin | Facebook | Twitter