Hi guys! I'm doing something different today by posting a wish list! I love reading other people's wish list, so I thought why not? I shall see how many items I can tick off eventually!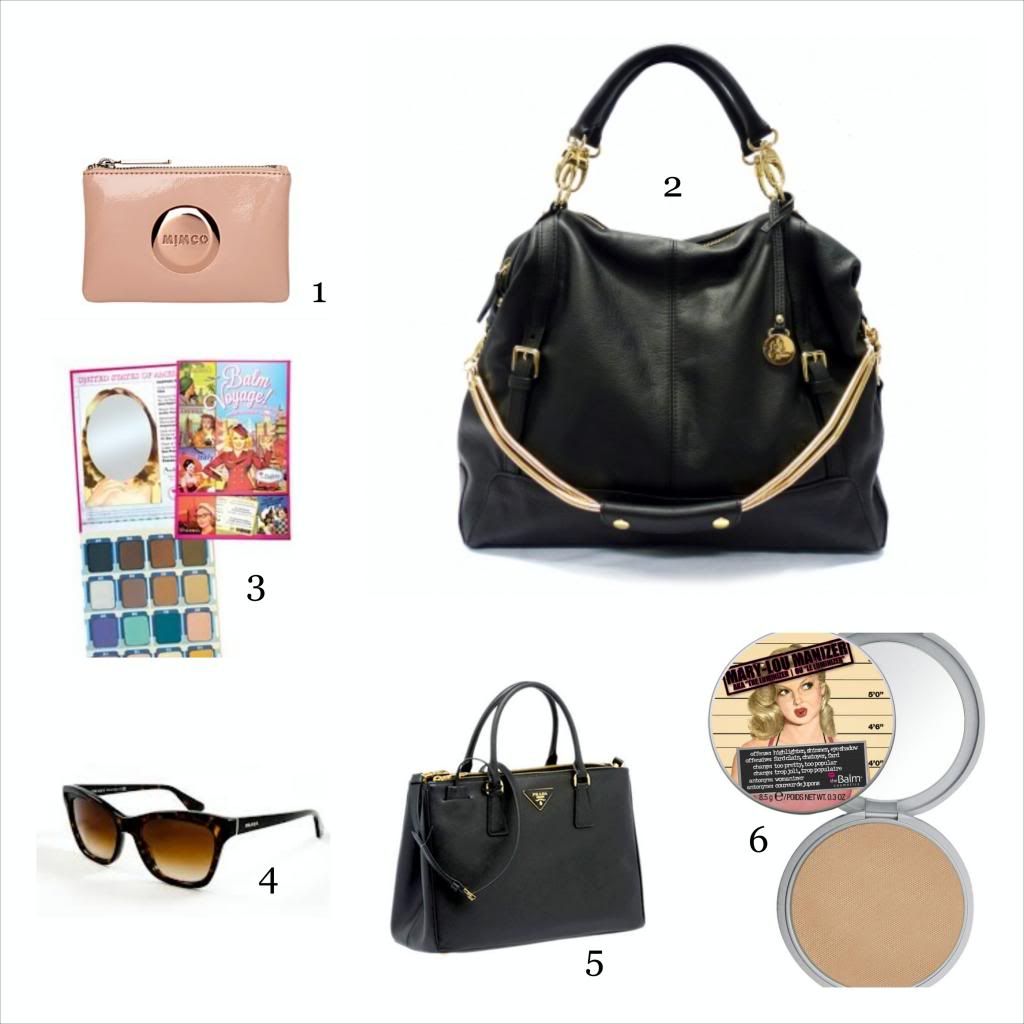 Mimco Pouch in Dusty Pink I have always wanted a Mimco pouch but when I saw this colour - love at first sight! It's so pretty! I really like the rose gold on it too.
Tilkah Veruca Salt Tote First laid eyes on this bag about 2 years ago but I never got it just because I didn't want to fork the money out for it. But it's still on my wish list so maybe one day.
The Balm 'Balm Voyage' palette When I saw Emily Noel from Beauty Broadcast talk about this, I needed to get it! I already have 3 palettes from the Balm and this needs to be in my collection.
Prada sunglasses I need a new pair of sunnies for the upcoming Summer and this one is gorgeous!
Prada Saffiana Lux Small Tote Look how pretty it is!
The Balm Mary-Lou Manizer This is a gorgeous high lighter! I already have it in one of the Balm holiday palette 'Balm Jovi' but I want the actual compact.
That's it guys! What are on your wish lists?

Bloglovin | Facebook | Twitter