I recently got this ELF Baked Blush after hearing many YouTube Gurus talk about the new ELF line such as Judy from
itsjudytime
! I'm a sucker for blushers if you don't already know, so I had to try this. The shade I got is Peachy Cheeky, but there was another darker shade called Rich Rose on
iHerb.com
which I didn't get, but now I want it!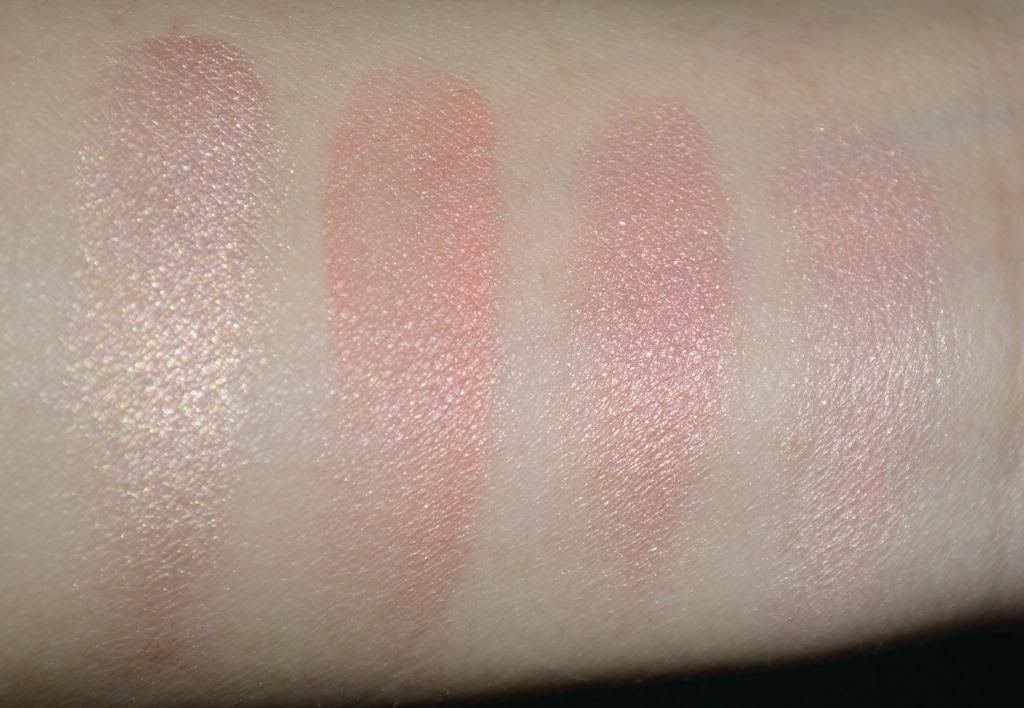 E.L.F. Baked Blush in Peachy Keen, Milani Baked Blush in Luminoso, NYX Pinched, Benefit Coralista
I got this for $3USD on the iHerb website. The blush contains 6g worth of product which is 0.8g more than the NYX powder blushers. It honestly does not look like it. Peachy Cheeky is a nice light pink shade which can come off more as a highlighter depending on your skin tone. Personally on me, it looks more like a highlighter and you can only see a touch of pink on my cheeks. I really like how pigmented this blush is, especially for the price! I will definitely purchase more of these blushers, probably on Beauty Joint since they stock more ELF products than iHerb.
Let me know in the comments below if you have tried any of these ELF Baked blushers and which one is your favourite shade! Thank you for reading guys, xo.

Bloglovin | Facebook | Twitter