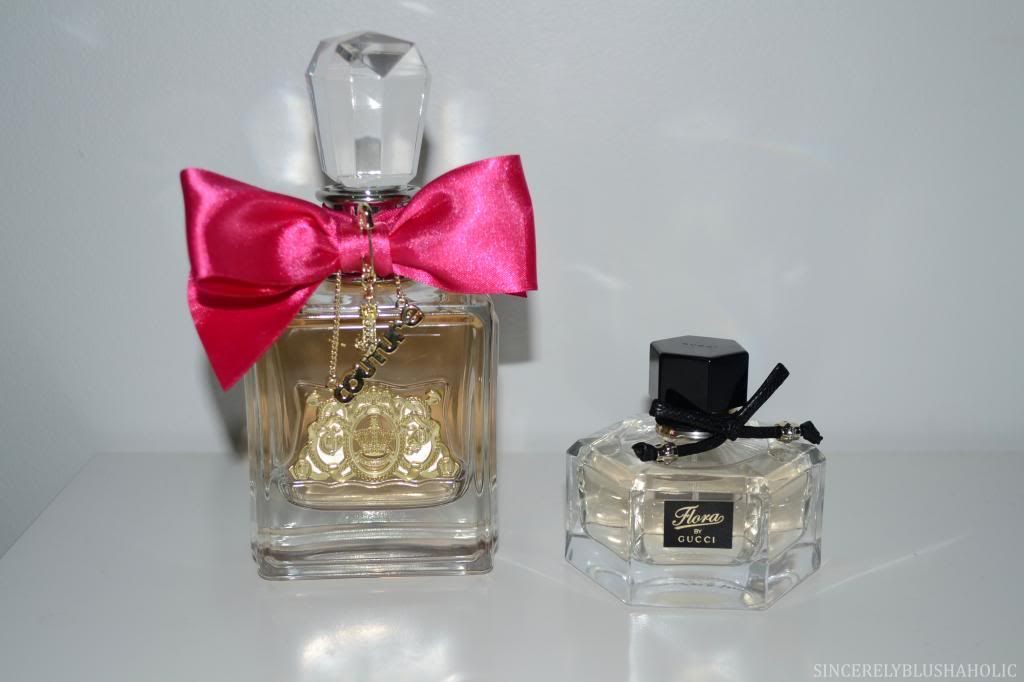 Hello my fellow readers. I love perfumes and I can say that I do have quite a bit in my collection. I feel like this year, I have bought quite a bit compared to other years and I do have a few on my wish list. So my perfume collection is still expanding. If you want to see my perfume collection, let me know and I will be happy to do a post on it. Both of these perfumes were purchased at Priceline in the gift sets!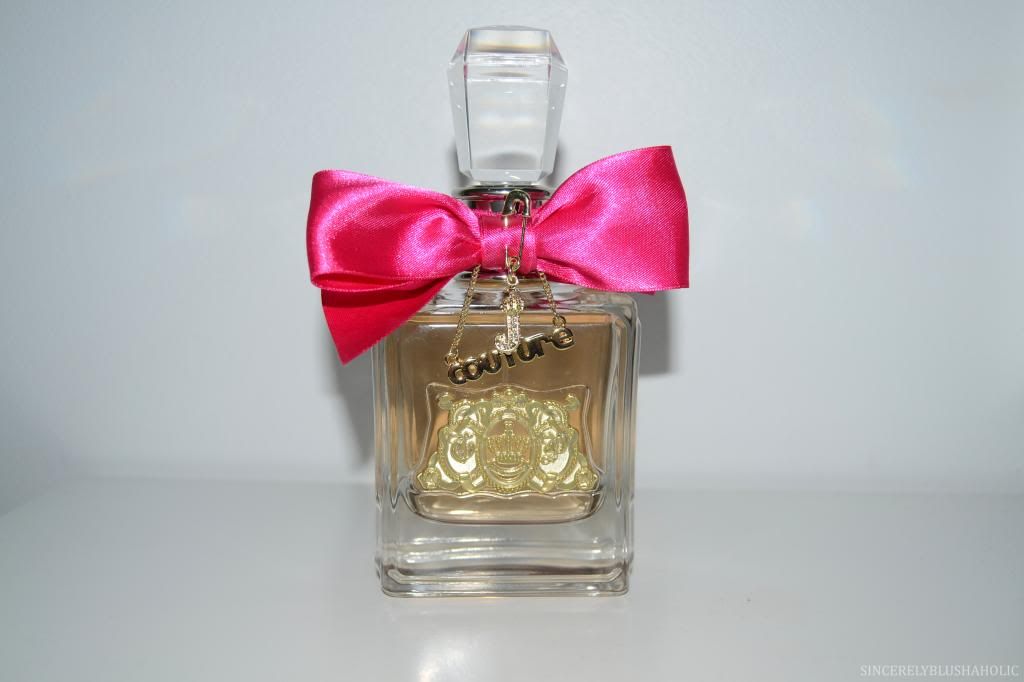 Viva La Juicy by Juicy Couture Eau de Parfum.
This is a very popular perfume that I never cared for back then, but now I really like it. It is very different to other perfumes out there. I can definitely smell vanilla in this perfume and I love vanilla! When I saw the gift set for this perfume, I knew I had to buy it. The day I went to buy it, the sales assistant sprayed this onto my skin and I let her smell it - and she loved it straight away! She said if I didn't buy it then she would
(since it was the last one on the shelf)
. Even after my shower, I can still smell it on my skin.
Viva La Juicy has
top notes
of mandarin orange and wild berries,
middle notes
of honeysuckle, gardenia and jasmine,
base notes
of amber, caramel, praline, vanilla and sandalwood. The gift set comes with the 100mL Viva La Juicy EDP, 125mL body lotion and a 125mL shower gel for $69 at Priceline.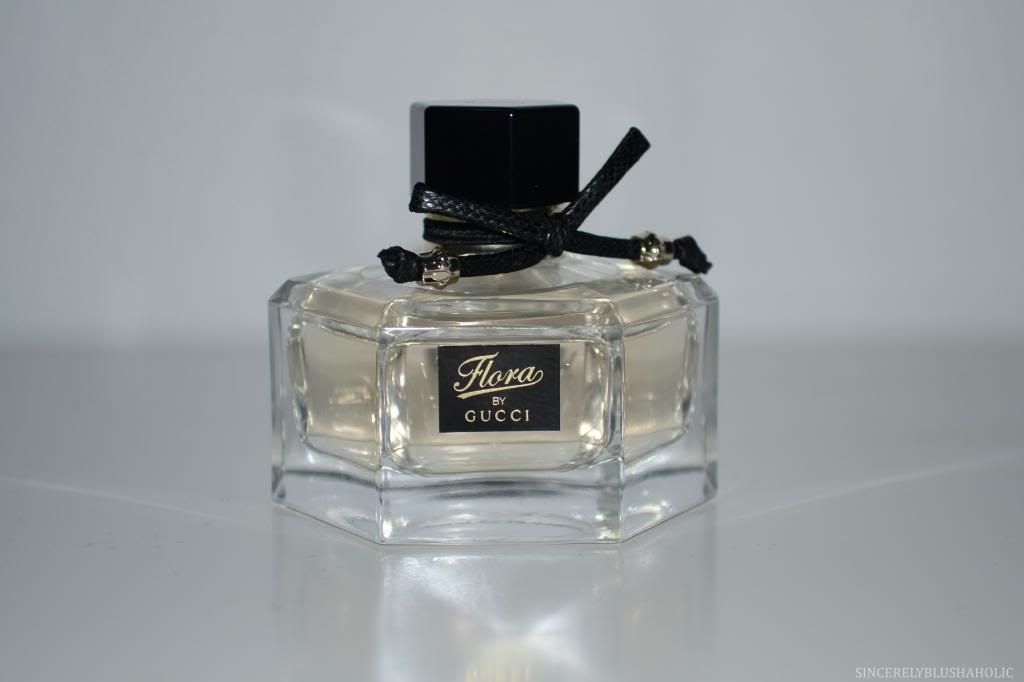 Flora by Gucci Eau de Toilette.
This is a repurchase perfume. I had the 30mL bottle as a gift but my Mum stole it from me since she loves it. Again, a perfume that is very unique on the market. It's not sweet like the Viva La Juicy, this one is definitely more of a floral scent.
Flora has
top notes
of citruses, peony and mandarin orange,
middle notes
of osmanthus and rose,
base notes
of sandalwood, patchouli and pink peppers. This also came in a gift set that includes the 50mL Flora by Gucci EDT and a 100mL body lotion for $69 at Priceline.

Bloglovin | Facebook | Twitter