High lighting is something that I do not do often, but when I do, I love using the Benefit High Beam. Benefit is really popular for their cheek stains and boxed powder blushers. High Beam is a satiny pink liquid highlighter that enhances your complexion.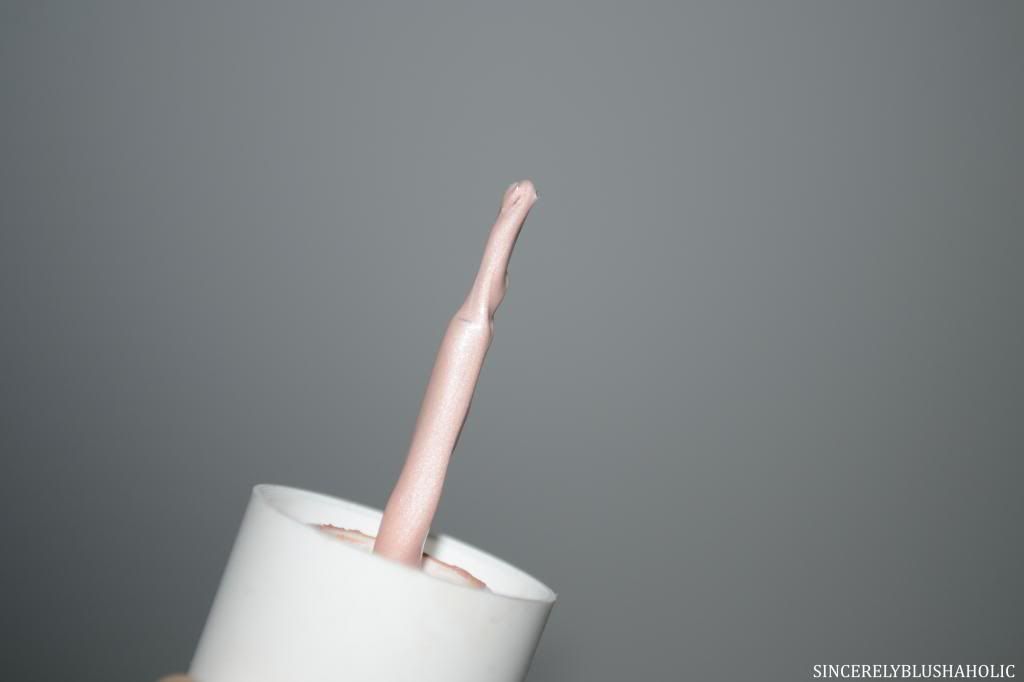 The Benefit High Beam comes in a glass bottle. The brush applicator is similar to the nail polish applicator. The consistency of this product is quite thick so you don't need to worry about it being messy. The way I use this is add three dots on the highest point of my cheek bones and then blend it out with my fingers. It gives me a nice glow without being over the top. It looks very natural on me and I absolutely love this stuff.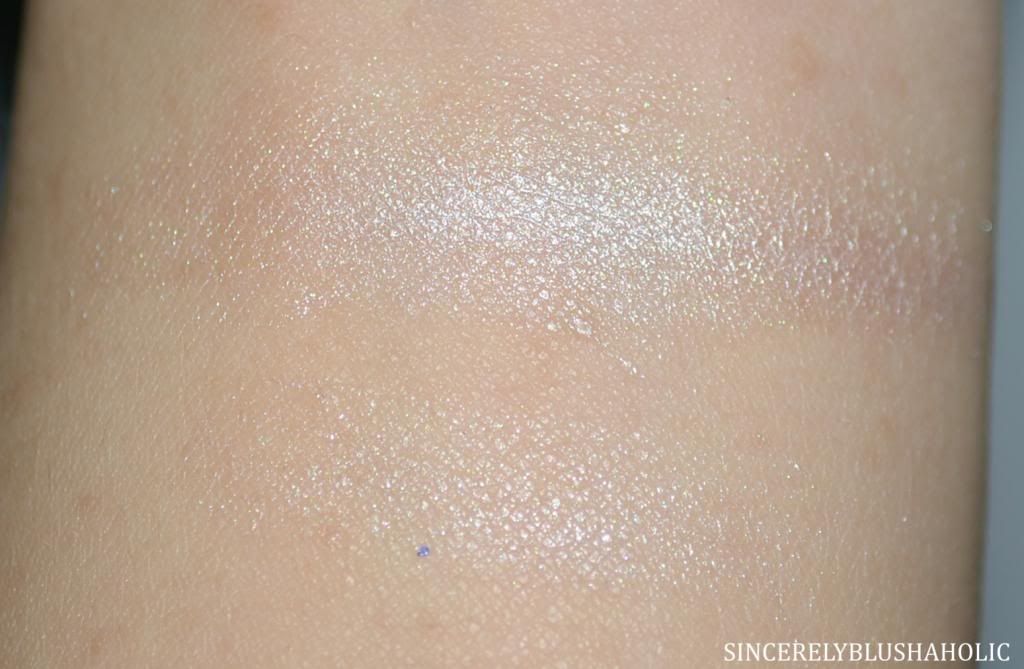 Top Swatched heavily Bottom Light swatch
The Benefit High Beam comes with 13mL worth of product for $45AUD at your local Benefit counter at Myers or $26USD on the
Benefit Cosmetics
website.

Bloglovin | Facebook | Twitter